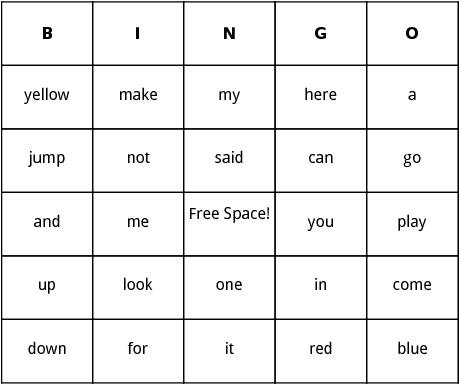 These Preschool Dolch Sight Words are a part from our Dolch Sight Word bingo templates. They were created from different lists of dolch sight word and are appropriate for the young pre-schooled readers.
Playing with children that have a sense of some dolch sight words is suitable with these cards. You will find words such as a, red, down, said, & to.
Visit our Dolch Sight Word bingo cards page.