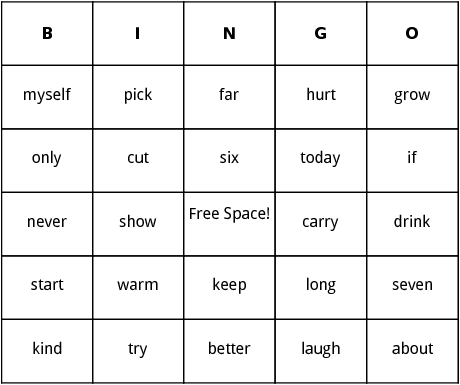 You can surely spot the difference between the earlier grade sight words bingo cards comparing to this one, as by the 3rd grade a reader should grasp the core of written English discourses and the actual "building blocks" of the language. The route from here on is purely enhancing their vocabulary and practicing words.
These Third Grade Dolch Sight Words Bingo Templates cover words such as hold, keep, warm, much, better, try, drink, laugh and others (view the full list below).
Check out our general sight words bingo cards category here.